RAF Leuchars Airshow Departures Day, Sunday 16th September 2012:
As a post script to the 2012 airshow, I went to Leuchars on the morning of Sunday 16th September to get some photos of the departing aircraft. Not all the aircraft leave immediately after the main airshow on the Saturday, and the Sunday can sometimes have a surprise in store. The fabulous Vulcan/Hunter formation flypast in 2010 is a good example of this.
I went to the usual spotters' haunt- the field in Main Street, Leuchars, at the west end of the main runway. The wind was a strong westerly, so the aircraft took off directly overhead. Conditions were mostly dull, with some occasional bright sunshine, and at around 13:00 came a storm of almost biblical proportions.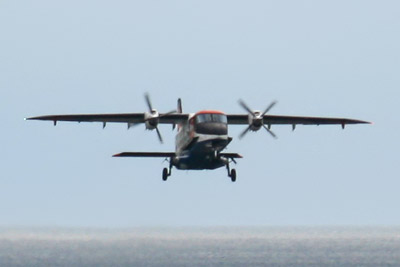 There weren't so many people there this year- probably a reflection on the excellent weather on the day of the main airshow, and on the Friday before the show. Most people were probably happy with what they had seen earlier in the weekend.

Conditions for photography were tricky- it was difficult to hold the camera steady in the strong gusty wind, and the occasional bright sunshine tended to over-expose some shots.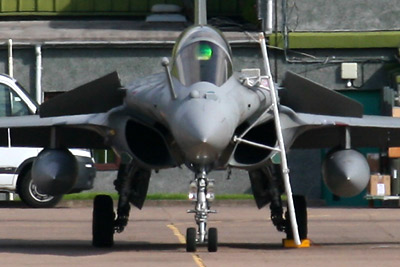 I managed to get a few other shots of some of the remaning static aircraft, including the French Air Force Rafale B (s/n 113-HN), RAF Sentinel R1 ZJ693, and RAF Tornado GR4A ZA398 "Shiny Two 1912".

In previous years some of the Leuchars-based Typhoons were towed around the base by tractors on the Sunday morning after the show, providing excellent photo opportunities. That didn't happen this year- they were very sensibly kept under cover, probably due to the impending storm.
I've included a list of aircraft movements on the main Airshow 2012 page.
Also on Aviation Photo Gallery…

Other related photos:

24 September 2012
RAF Leuchars Airshow Departures Day, Sunday 16th September 2012: The weather for the weekend of…